First Realty Management Sports Olympiad XXIII a Success!

More than 200 youngsters compete at First Realty Management's 23rd Sports Olympiad
A team made up of youngsters from the residential communities of Taunton Gardens in Taunton and Bay Village in Fall River were the surprise champions at the 23rd First Realty Management Sports Olympiad, a fun Olympic-style competition held on a hot Friday in August at the Reggie Lewis Athletic Center in Boston. More than 200 kids ranging in age from six to 17 comprised eight teams that competed against one in another in events that included a 50-yard dash, relay races, potato sack races, football tosses, basketball shooting, a tug of war, limbo and a soccer shoot out.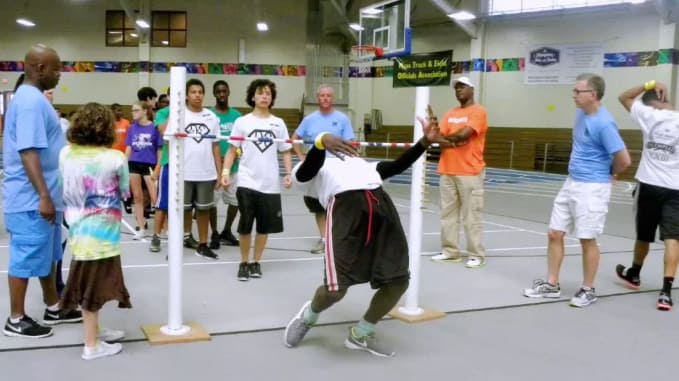 The competition wrapped up with a relay race among the resident activities directors, the adult leaders at each residential property who plan and lead activities for kids throughout the year as well as serve as team coaches for the annual Sports Olympiad. A highly anticipated awards ceremony completes the day.
Started in 1992 as a way to help kids gain a sense of belonging to a community, engage in team building, set competitive goals, and exercise, the event has grown to become a major highlight for many young First Realty residents who compete and for their parents and older siblings who volunteer for the day. First Realty staff who serve as field guides and event judges also look forward to the annual event. Kids travel from residential communities in Boston, Taunton, Fall River, Worcester, Brockton and Providence, R.I. to compete in the event.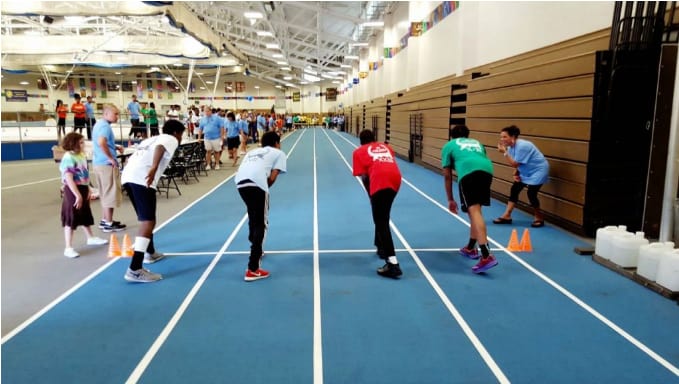 "One purpose has always been to build spirit within each of our communities," said First Realty Management President Bill Kargman. "Over the years it has proven to be a wonderful event. It's very common that kids from the same First Realty property attend different schools during the school year. This event brings kids together and allows them to meet one another and form friendships. The kids practice for weeks in advance under the direction of that property's resident activities director."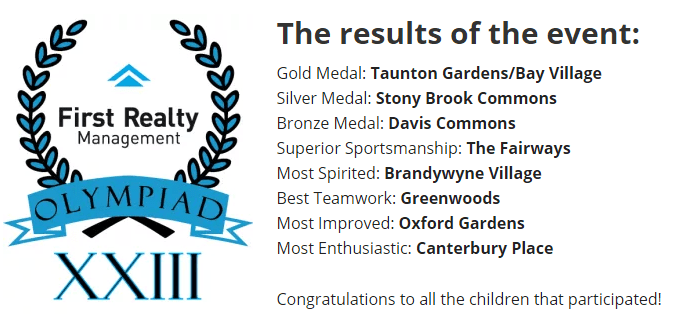 For more pictures of the event: https://goo.gl/photos/huhXpLtZoLBGUnZB9