Fairways: 2015 RHA Community of Excellence!
Community of Excellence: The Fairways Apartments, Worcester, MA
The Rental Housing Association (RHA) of the Greater Boston Real Estate Board (GBREB) has selected The Fairways in Worcester, Massachusetts as winner of its 2015 Community of Excellence Award in the category: Over 20 Years Old.
"Being named as a Community of Excellence is a testament to our company's commitment to provide clean, comfortable, and attractive housing," said First Realty Management Chief Operating Officer Jan Brandin. "Furthermore, one key aspect that makes our properties thriving communities for the residents we serve is a robust activities program that engages children, young adults, parents and elders who share the community.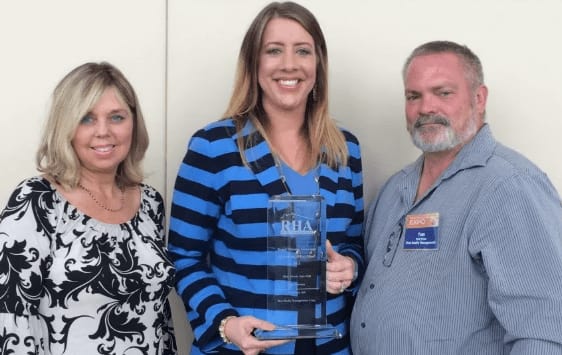 Accepting the award: (l-r) Leasing Consultant Kristine Zucker, Property Manager Sarah Clark, Superintendent Tom Ploss
"The strength of our programs and level of resident engagement make The Fairways a very desirable place to live," he said. "Credit for such a positive environment has to start with the on-site staff we have in place there.
"Manager Sarah Clark and Maintenance Supervisor Tom Ploss lead the team that serves the community in many ways from responsiveness to work order requests, care for the property, move in and move outs, and a wide range of programs and activities that allow residents to meet and get to know their neighbors," he said. "They do it all."
Both Clark and Ploss were nominated for individual awards, but both walked away winners when The Fairways was announced as the top property in the Over 20 Years Category. The awards were presented during the RHA's annual conference in Boston which drew more than 700 attendees from throughout the regional property management industry.
"This is a team win," Clark said. "It is nice to be recognized for the work that we do to provide such a nice place for people to live. The award is a confirmation that we are serving our residents well."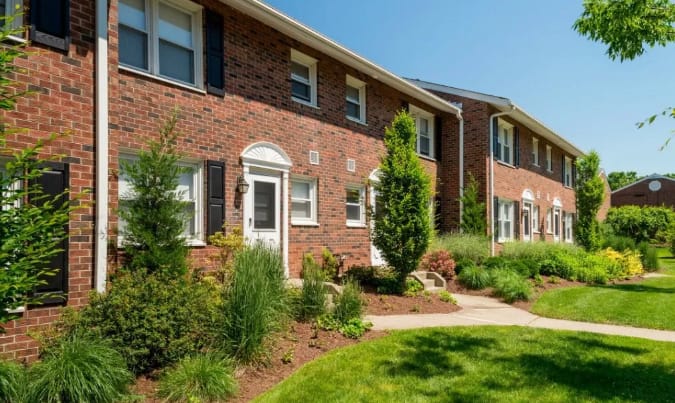 Since it opened in 1969, The Fairways has provided quality townhouse living to Worcester families. The Fairways consists of 200 one, two and three-bedroom apartments. Although located in a quiet section of Worcester, the property is served by public transportation bus service that allows many residents convenient commutes to their work. A large, multi-purpose community center bustles with activity throughout the week.
The Fairways has the very best that a rental community has to offer — plenty of parking, location on a public transportation bus route, expansive green space to offer comfort and privacy to all residents, a new clubhouse to serve the interests of a diverse community, a calendar of vibrant events for residents of all ages, a fitness center, a community kitchen and great room with fireplace and adjacent outdoor patio with lush landscaping.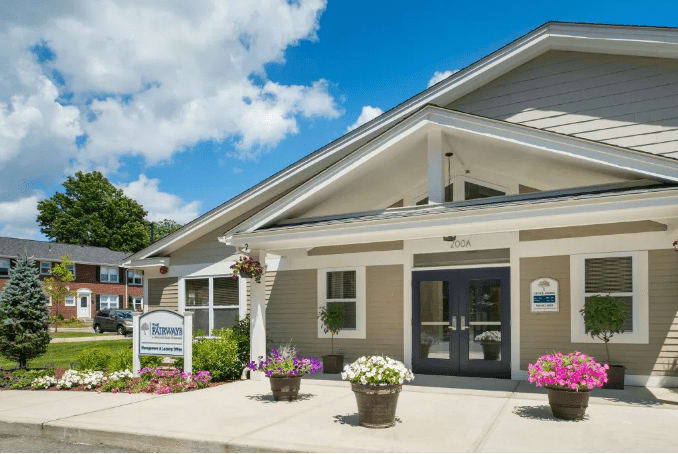 Resident surveys consistently indicate that residents would renew their leases and would refer a family member or friend to The Fairways, as evidenced by the community's Superior Resident Satisfaction Award designation from SatisFacts.
With the owners' commitment to continuous improvement in the physical plant, including green initiatives and energy upgrades, and a strong sense of community, it is little wonder that the Rental Housing Association selected The Fairways as a Community of Excellence.
For more about The Fairways, visit the property website: http://www.thefairwaysapartments.com/
For additional details on the GBREB/RHA Award program, see http://www.gbreb.com/rha/web/2015Expo/index.html/.